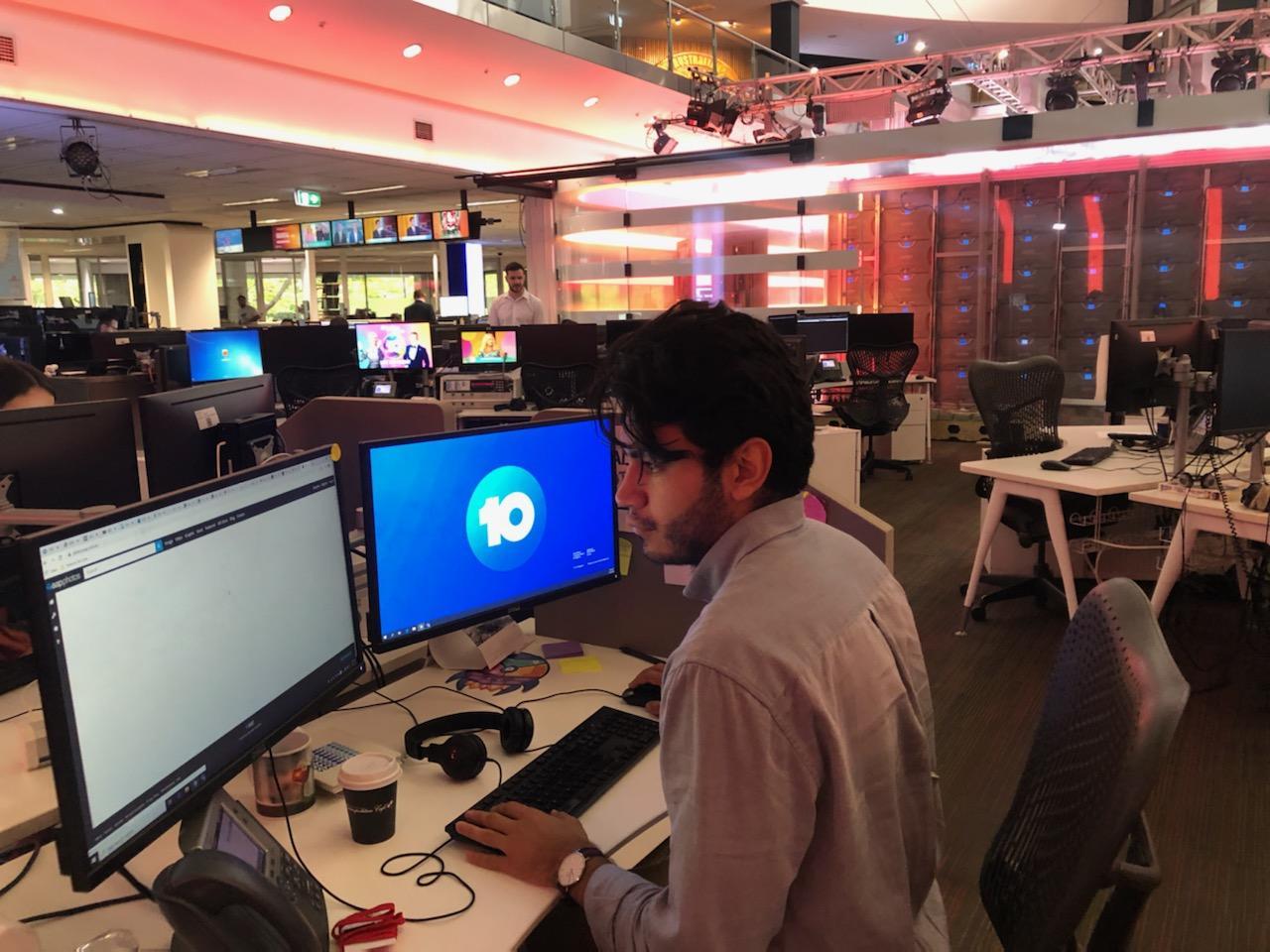 GNI (Google News Initiative) Student Summer Fellowships, in partnership with Media Diversity Australia.

Open to final-year university and TAFE students OR 2023 graduates interested in a media career.
Media Diversity Australia is calling for expressions of interest from students in their final year or graduates who have completed a media and communications degree OR have experience in a news related role (e.g. a student newspaper) and are keen to get industry experience at a mainstream media outlet over the summer break.
The project aims to place final-year students or recent graduates in 14 media outlets nationwide.
The Fellowship recipients will receive a weekly stipend to cover living expenses for the Fellowship duration.
The Fellowship will take place for five weeks full-time: Monday, January 15, until Friday, February 16, 2024.
The Fellowship recipients will be mentored and supported by an MDA Mentor.
Fellowships will take place at one outlet for the duration of the placement.
Applicants can express interest in working at a specific outlet, but Media Diversity Australia and the host newsroom decide their placement.
HOST NEWSROOMS
ACT (Press Gallery)
-Australian Financial Review (*Alternate dates: Monday, Feb 5 – Friday, March 8)
-ABC News Politics (*Indigenous-identified placement)
-SBS News Politics (*Alternate dates TBC)

NSW
-10 News First

–NITV (*Indigenous-identified placement)
-Sydney Morning Herald (audio and podcasts)
-ABC News (*Indigenous-identified placement)
-9 News Melbourne
-AAP (*Alternate dates: Monday, Jan 22 – Friday, Feb 23)
-The Age (data journalism)
-Private Media: Crikey, Smart Company, The Mandarin
QLD
-The Courier-Mail
WA
-SevenWest Media: 7 News and The West Australian
HOW TO APPLY
Applicants must be final-year university/TAFE students OR graduate in 2023.
Applicants will come from a First Nations or culturally or linguistically diverse background or are interested in growing diversity in Australia's newsrooms.
You must address all of the following to be considered for an internship:
In 500 words or less, please tell us a bit about you, any media industry experience you've had, what mediums you are most interested in working with, what stories are of interest to you, and why you should be an MDA Summer Fellow.
Please also attach a CV and one written reference.
Please attach any examples of published journalism, even if this is through your university or TAFE newsroom.
Applications open on Thursday, October 26 at 9 am AEST and close at 5 pm AEST on Wednesday, November 15. ENTRIES HAVE BEEN EXTENDED FOR INDIGENOUS-IDENTIFIED PLACEMENTS UNTIL 5 PM AEST ON THURSDAY, DECEMBER 7.

Shortlisted applicants will be contacted in late November for an interview process, and successful candidates announced in early-mid December.
Due to a high volume of applications received, we are unable to contact each applicant individually regarding the status of their application.
Questions regarding the Summer Fellowships can be sent to MDA's Director Of Special Projects, Simone Amelia Jordan:
simone@mediadiversityaustralia.org.
If this sounds like you, please apply now.
Applicants can apply by clicking here