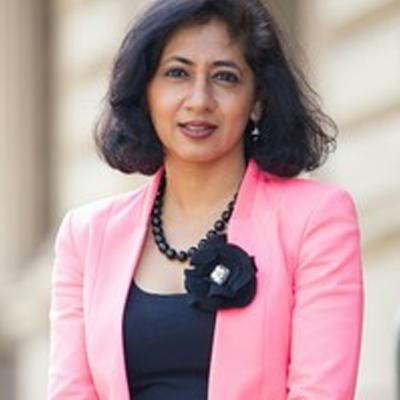 Position
Founder and executive Director
Email
molina.sasthana@gmail.com
Cultural or linguistic group
Indian, Hindi
Expertise
Diversity and inclusion in law and sport
Molina Asthana
Multicultural Women in Sport
EXPERTISE
Diversity and inclusion in law and sport
BIO
Molina is the founder of the organisation Multicultural Women in Sport which aims to empower women from multicultural backgrounds through sport.
Molina is the Vice President of the Law Institute of Victoria and also sits on the boards of AMES Australia, Good Shephard ANZ, Gymnastics Victoria and the Graduate House of the University of Melbourne. She is also the National Vice President of the Asian Australian Lawyer's Association and was the Chair of the Women in Business Chapter of the Australia India Business Council.
She is on the AFL South East Commission Advisory Board and has been a Cricket Australia Ambassador, Commonwealth Games 2018 Ambassador and Jean Hailes women's Health week Ambassador. Molina is a member of the Football Federation of Victoria's Tribunal.