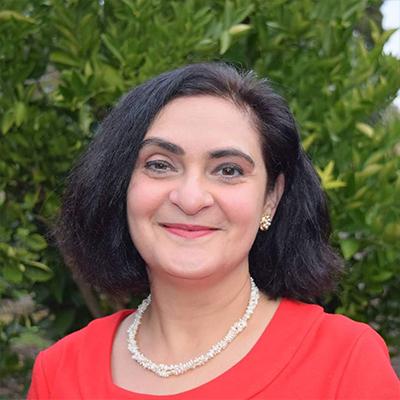 Email
dilnaz.bil@gmail.com
Cultural or linguistic group
Hindi, Indo-Australian, Zoroastrian
Expertise
Women's health, Family violence in CALD communities, Elder abuse in CALD communities, Access and equity in CALD communities, Diversity, Interfaith, Zoroastrian faith, Multicultural and multifaith
Dilnaz Billimoria
Community volunteer and connector.
EXPERTISE
Zoroastrian faith, interfaith, multicultural and multifaith, women's health, family violence in CALD communities, elder abuse in CALD communities, access and equity in CALD communities, diversity
BIO
Dilnaz Billimoria migrated from India two decades ago to Melbourne. Fluent in English and Hindi, she has strong spoken and written communication skills and in building interpersonal relationships. She has worked internationally in India, UAE, Middle East and Australia, and has had professional experience in banking and financial services for 35 years.
AFFILIATIONS, MEMBERSHIPS
B.Com Mumbai University, MBA Mumbai University, Victorian Multicultural Commission Award