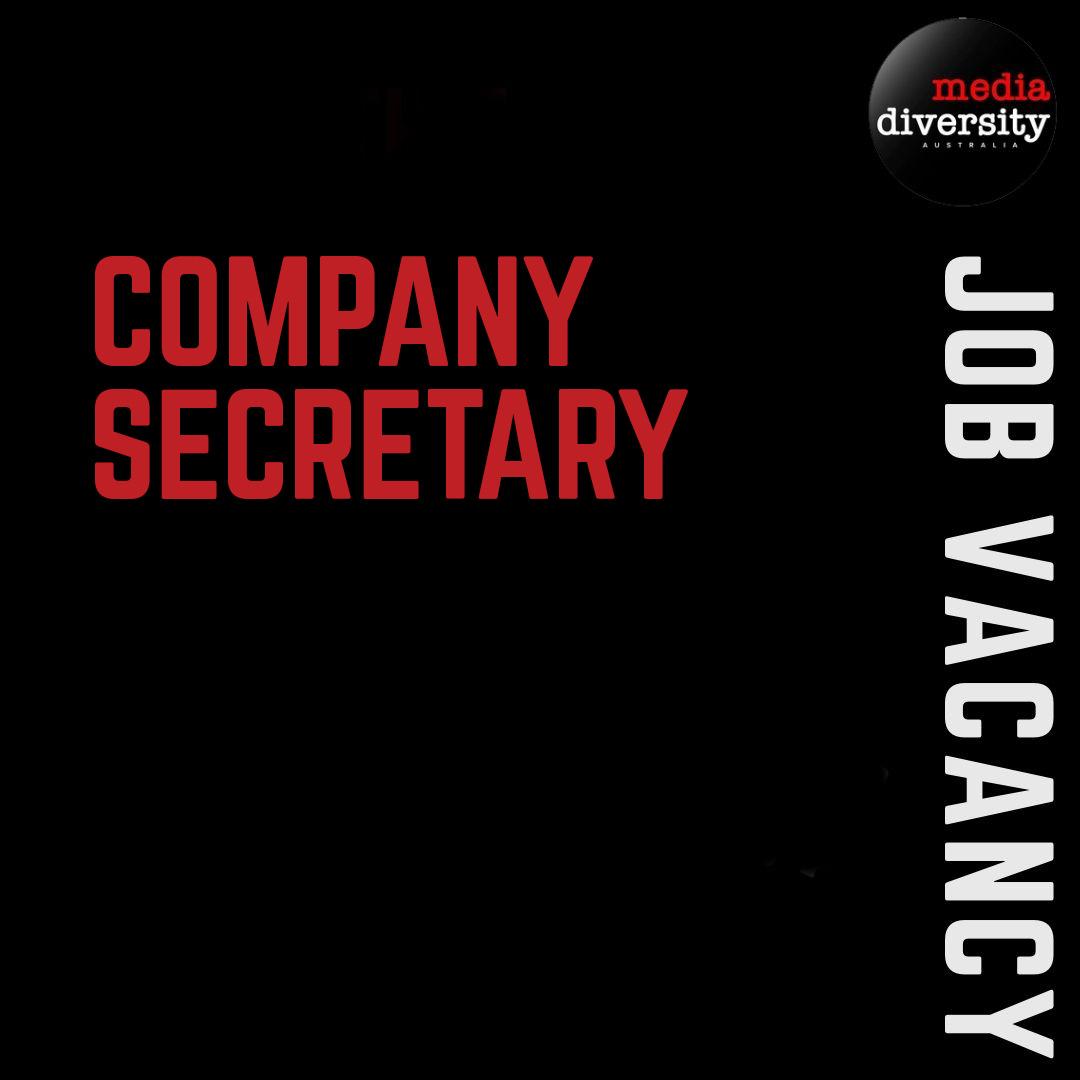 Title: Company Secretary
Team: Board
Reporting to: Chair of the Board
Location: Online and in-person meetings (various locations)
Term: Minimum 2 years
Time required: 8-10 hours per month
Role classification: Volunteer (unpaid), however travel and other expenses related to the role will be reimbursed
About the Role:
The Company Secretary supports the Board by facilitating the company's corporate governance processes, and being primarily responsible for ensuring that the Board processes run efficiently and effectively. This includes organising and coordinating the Board's business, and advising the Board on governance and compliance matters.
Key Responsibilities:
Maintain the company's statutory registers and records.
Update the records held by the Australian Charities and Not-for-Profits Commission (ACNC) and the Australian Securities and Investments Commission (ASIC).
Advise the Board of Directors on their legal and corporate responsibilities and matters of corporate governance.
Develop, implement, communicate and maintain compliance policies, processes and procedures, including those relating to the Board.
Organise the company's Board meetings and the annual general meeting, including preparing the agenda and papers for meetings, in cooperation with the Chair and the CEO.
Attend and record minutes of Board meetings.
Ensure company compliance with legal obligations, especially its reporting obligations to regulators.
Any other services the Chair or the Board requires.
Key skills and experience:
Experience advising Boards.
Strong legal compliance knowledge, including required knowledge of corporate governance (including the Corporations Act 2001 (Cth) and the Australian Charities and Not-for-profits Commission Act 2012 (Cth)).
Passion for creating a diverse and inclusive society, where people of culturally diverse background (particularly people of colour) are valued, respected and have access to the same opportunities as the rest of society.
Highly developed interpersonal and communication skills.
How to apply:
To apply, please email alvrodas@gmail.com expressing your interest in the role, attaching:
A short cover letter (200 words) outlining your interest; and
your CV
Contact details of two recent referees
Please use the Email Subject: Application – Company Secretary (Your Name)
Media Diversity Australia believes in equity and diversity in the workplace, and the promotion of a culture of opportunity. In line with our focus on diversity, applications from Indigenous Australians and people from a range of cultural and racially marginalised backgrounds are strongly encouraged.
About Media Diversity Australia
Media Diversity Australia (MDA) is a national not-for-profit organisation, founded in 2017, to champion cultural diversity in Australian journalism and news media. Our vision is to have a media industry with full and equal participation of Aboriginal and Torres Strait Islander and non-white journalists, and those who speak languages other than English at all levels (including senior management and board positions)
Our team brings deep knowledge of Australia's media, together with an understanding of the challenges faced by Aboriginal and Torres Strait Islander and CALD (Culturally and Linguistically Diverse) people in the industry. In partnership with others, we have a track record of delivering impactful programs.